Renton Senior High School
Class Of 1967
1/16/2021
Today we lost a classmate, my ex-wife 69-83. The mother of my two sons and loving grandmother to four beautiful grandchildren. EDITH CANTU passed away early this morning from complications of a severe stroke in a hospice facility in Everett, Wa.
Her sons have informed me that she wished no services nor a memorial due to covid.

RIP!!! Diddy
=============================================
11/29/2020
Hello Classmates,
I have been trying all weekend to get into the right mood to send you this announcement. It has not been easy and quite honestly I am still not there. Not wanting to waste anymore time I have asked Al to make this announcement....
It is with great sorrow that I share with you that we have lost another classmate, my best friend Ed Torkelson. Ed passed away early Friday morning November 27 after a short but hard fought battle with cancer. We grew up in south Renton, ran the halls of RHS, double talked to most of you and was like a brother-never too far apart. After school we both worked for the City of Renton Parks. I stayed in parks and Ed moved into the computer department and then into his own company. We played sports and graduated into the gentlemen"s game of golf. I was with Ed when he made his first eagle. Ed had played in all our reunion golf events. Just a GREAT friend and person. I'm going to cry right now and that's ok---Al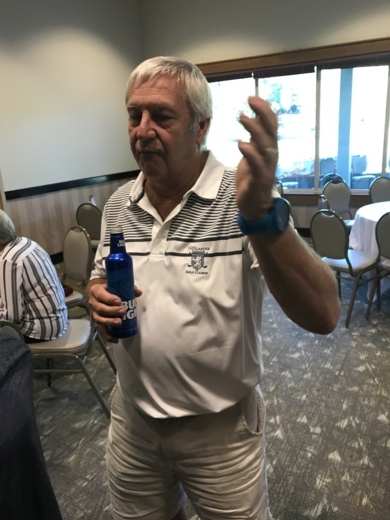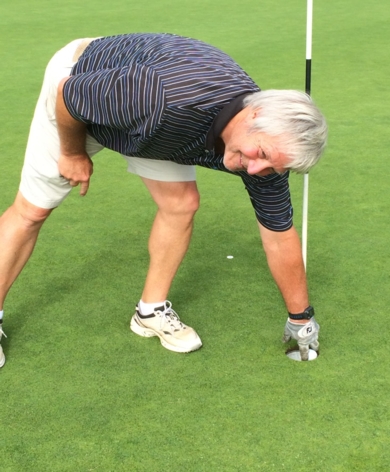 I feel the same as Al .Ed was always very supportive of anything Red & White (RHS) this included all sports and activities when we were together in those hallowed halls all the way through to our 50th reunion. I hope you will join Al and myself in a moment of reflection of Ed and how (if any) he was part of your life.
On a related note our annual Holiday Social & Food Drive scheduled for December 10th is now officially cancelled. But the tie in here is appropriate. What we can easily do from home is consider making our annual donation to the Renton Food Bank. Last year we filled two very large boxes with non-perishable food and the folks at the food bank were elated. We also handed them an envelope with $200+. The tie-in is the fact that Ed was a frequent volunteer.on Mondays I am told. Please consider writing that check again this year and send it off to the food bank. Renton Food Bank 206 S Tobin Street, Renton, WA 98057.
During these holiday months of November/December a time of giving thanks it is extemely hard to remain in the mood while thinking of Ed. But that is exactly what Ed would have wanted. He was all about family. All about the team. All about being supportive. Send that check to the food bank if you can. Let them know it is from the RHS Class of 67.
Mike & Al
=====================================================================
11/29/20
I am saddened to say Ms. Vikki Poli Adsley Lost her battle with Cancer last night around 9:00 PM at the hospice facility in Kirkland where she had been at. Husband Bob and son Tim were with her as she passed. Vikki was ready as the pain was just too much. No services have been reported that I am aware of but will gladly pass them along if any. Evidently a full obituary can be read at cadycremationservices.com.

If you feel that texting Bob would help you express your feelings his phone number is 206-817-9724. He is open for texting just not a personal phone call at this time.

Vikki was a wonderful person and a great classmate. Please keep her in your prayers.

Mike Willis
===================================